April King
April-King-Web.jpg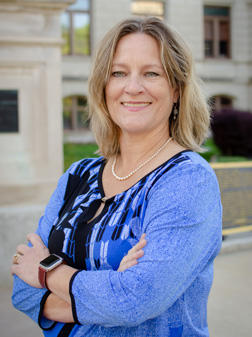 April King
Chief Financial Officer
April King is the Chief Financial Officer of the Georgia Building Authority, the State Properties Commission, and the Georgia State Financing and Investment Commission- Construction Division. April offers 30 years of experience in government finance and leadership within the State of Georgia.
She began her career in 1989 with the Georgia Department of Audits and has served in a number of state agencies such as the Department of Economic Development and the Georgia Regional Transportation Authority. King has a bachelor's degree in management from the Georgia Institute of Technology and obtained her CPA in August 1994. 
Outside of work, King volunteers for her community's youth athletic association and high school, serving in leadership roles. She is active in AICPA and Toastmasters, Capitol Hill. April is married to Brian King and they have 3 children: Ashley, Harris, and Amelia.