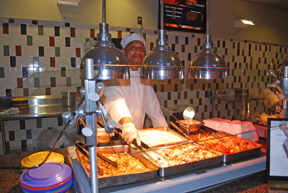 GBA operates two cafeterias on Capitol Hill and the surrounding areas. Food Services are provided by Eurest Dining, a division of the Compass Group.
Coverdell Cafe
Located on the 6th floor of the 244 Washington Street state office building.
Capitol Commons
Located in the Floyd Building across from the State Capitol.
Related Links