State Capitol Public Space Scheduling
Liberty Plaza Event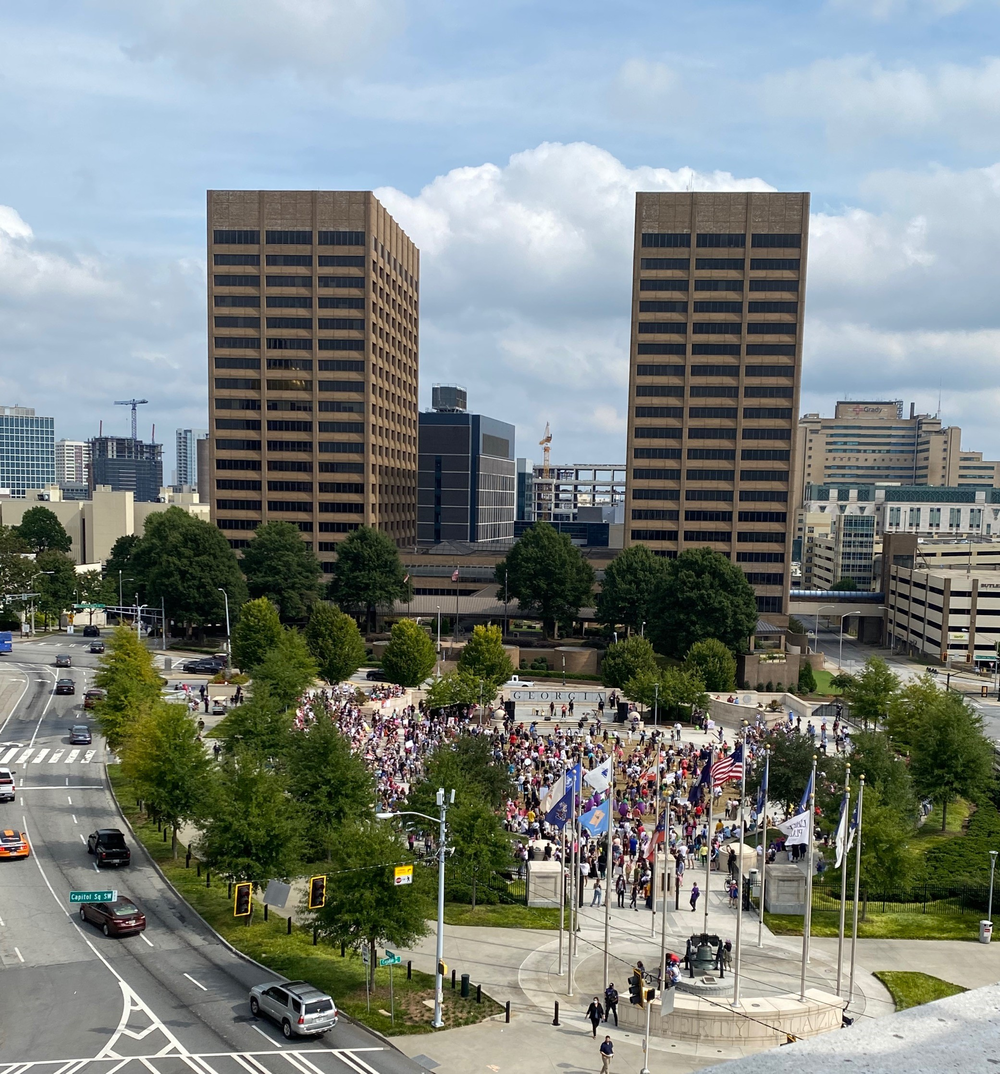 The Georgia Building Authority may be contacted for information regarding the temporary use of indoor and outdoor public areas of the Georgia State Capitol, including Liberty Plaza.
Events and exhibits shall have an intended public purpose and may be scheduled during the regular operating hours of the Capitol.
Check availability through our online Capitol Hill Event Management System.
Events Coordinator
Georgia Building Authority
270 Washington St., SW, Suite 2101
Atlanta, Georgia 30334
404-798-2122
For events that are private in nature, you may contact the Georgia Building Authority at [email protected] for information regarding our banquet rooms and catering options.
Related Links
State Capitol Public Space Scheduling - Related Links
State Capitol Public Space Scheduling - Related Links